~~~Kuskaya's Ilay~~~
Kuskaya I Litter---Kuskaya's Ayak X Masha Balsaja Achota---Breeder Jeanette Troxler, Kuskaya Barsoi, Switzerland
July 13, 2009---Dec 1, 2012
Pedigree of Ilay
More than beautiful.
You did everything with your whole heart.You more than ran, you flew.
Pedal-to-the-metal Man; you gave everything you had, and then some.
You are a shooting star who danced with us in passing.

OFA BZ-DM181/13M-VPI (DM clear)
OFA BZ-CA821/14M/C-VPI-ECHO Cardiac normal
OFA BZ-TH541/23M-VPI Thyroid normal

May 2012 BCOA National LGRA 4th place, first time entrant
2012 NACA Borzoi Fall Classic 3rd place, first time entrant

Sire of our L litter, out of Valeska Infinite Frolic.
Pedigree of Ilay X Sorva litter
Portrait of Ilay, 3 years old.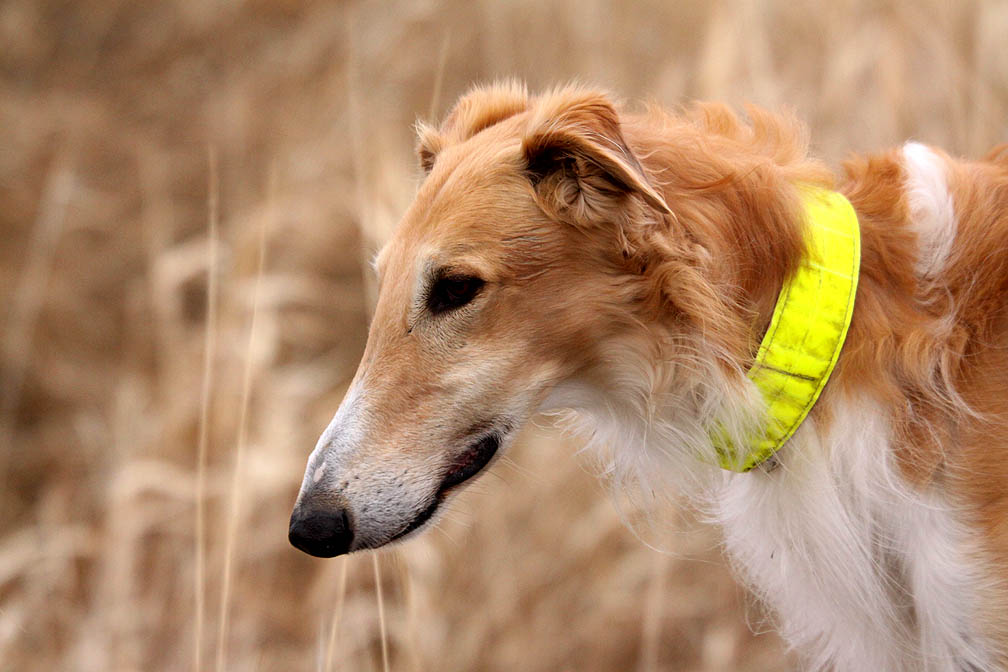 Ilay, Graza, and Shkoda coursing a whitetailed jackrabbit.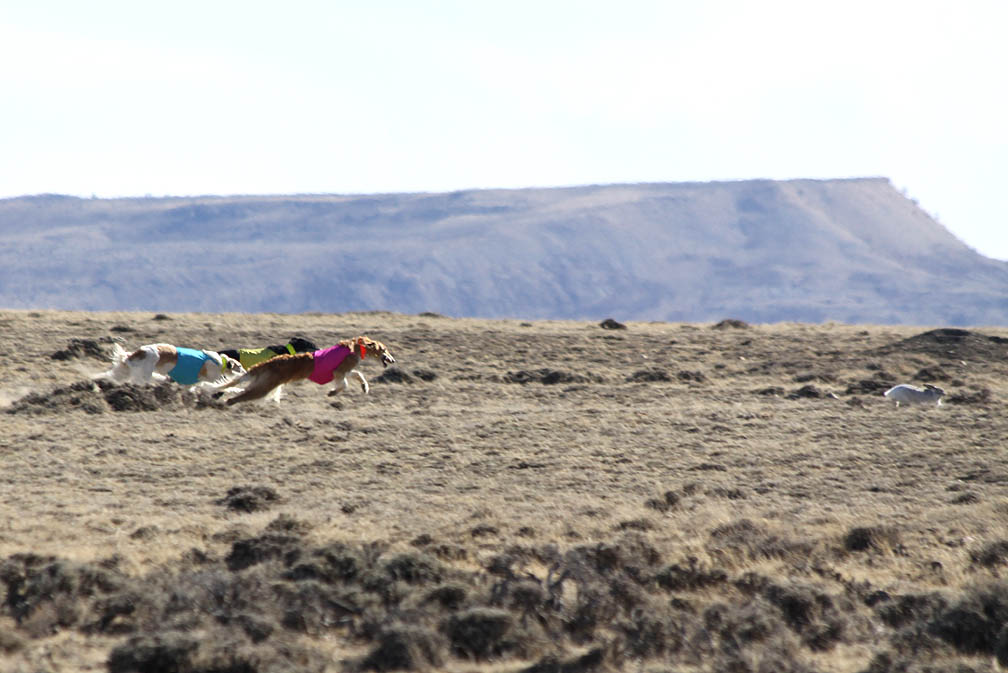 Ilay, 2 months shy of 3 years old, in photo below. Ilay is a joy every day.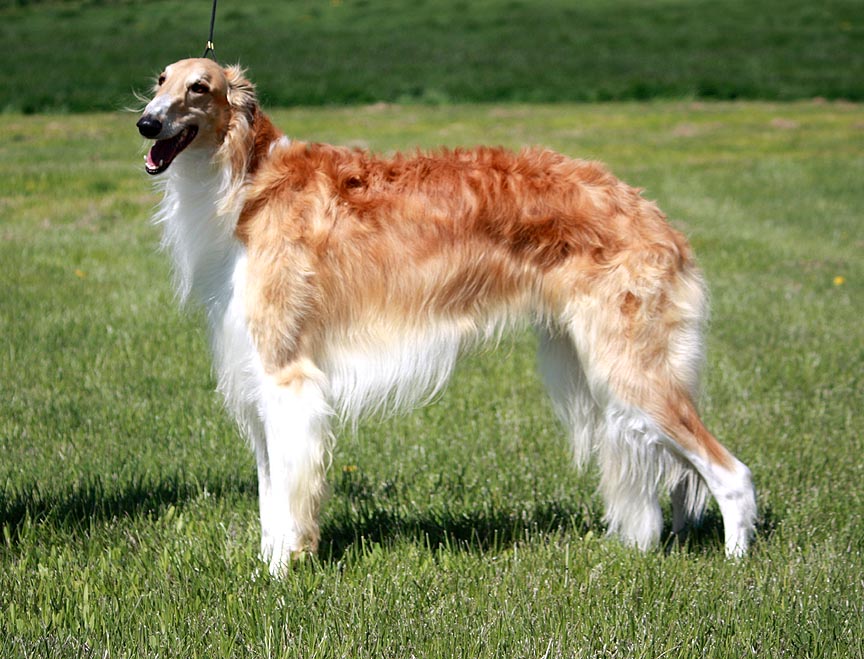 2 years old.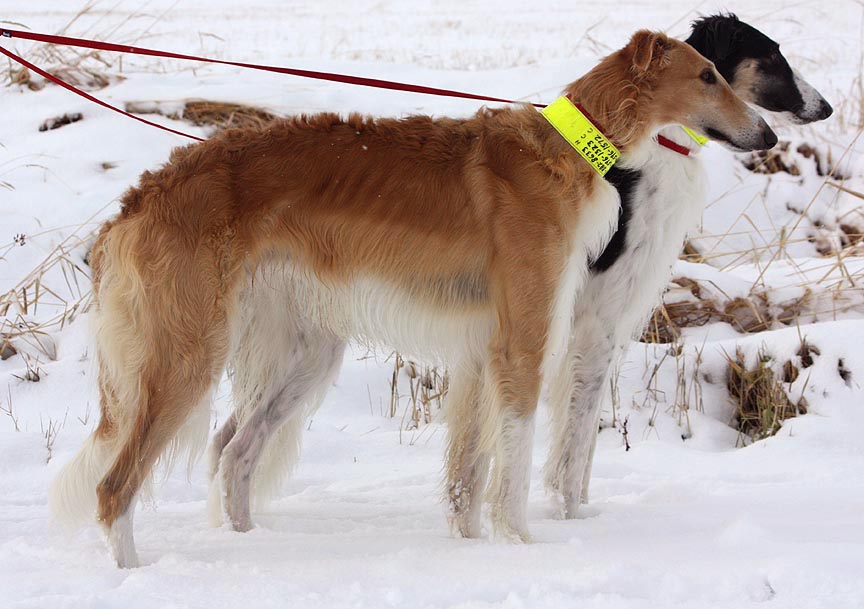 "Wanna piece a me, huh, huh?" Ilay and the vole. 18 months.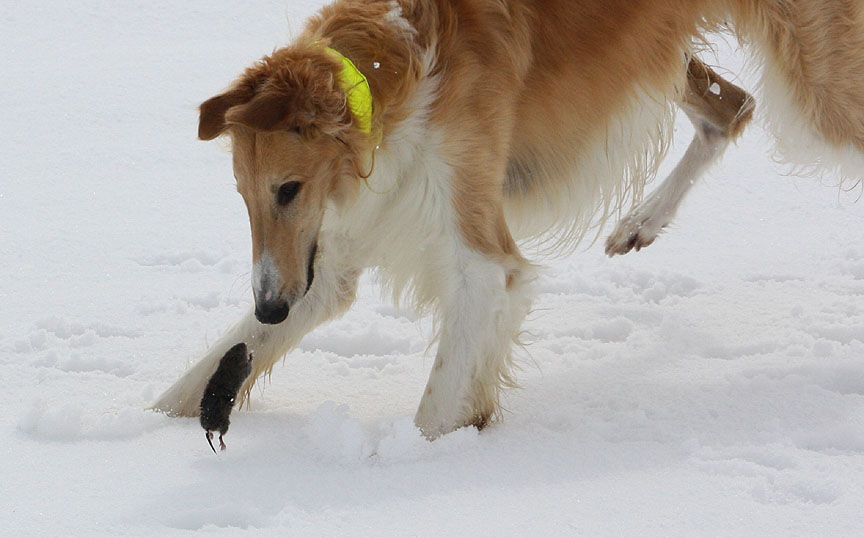 Ilay, 18 months.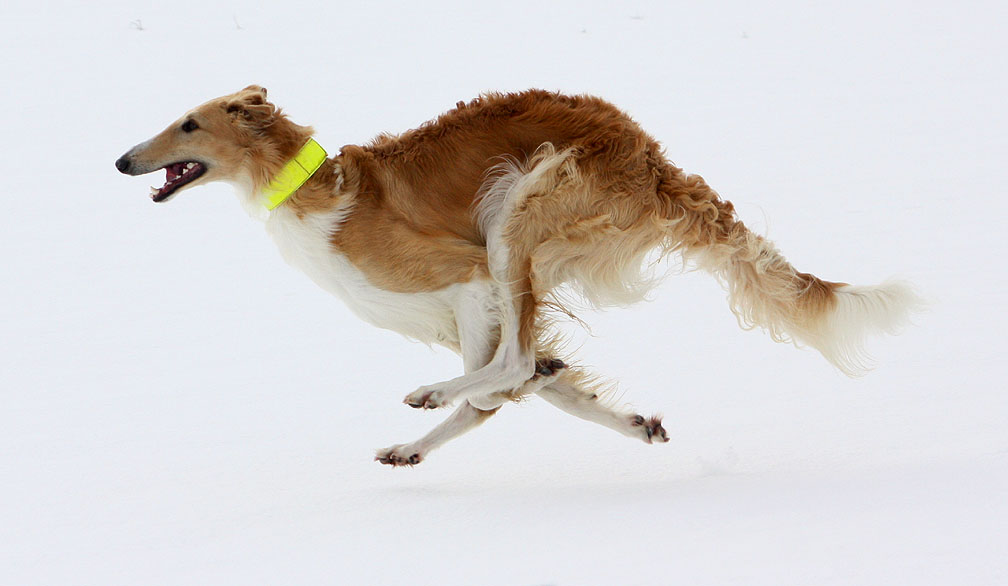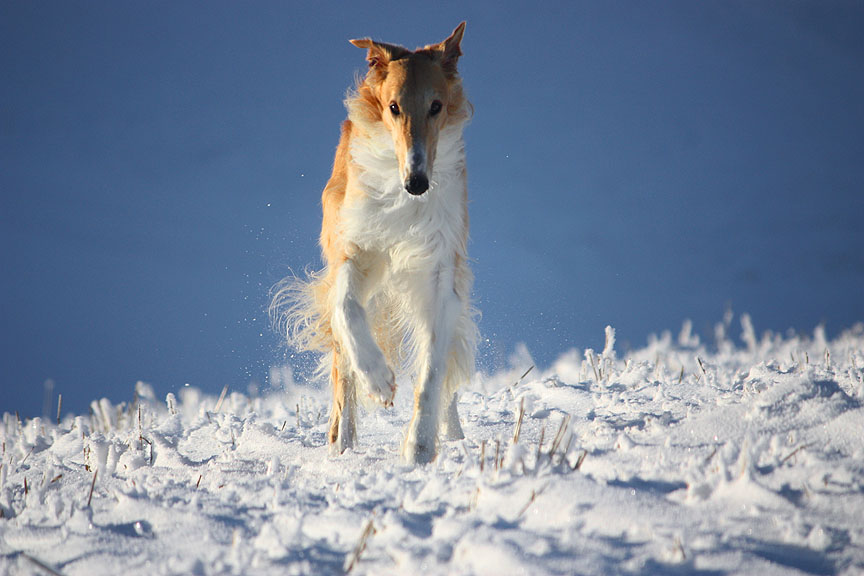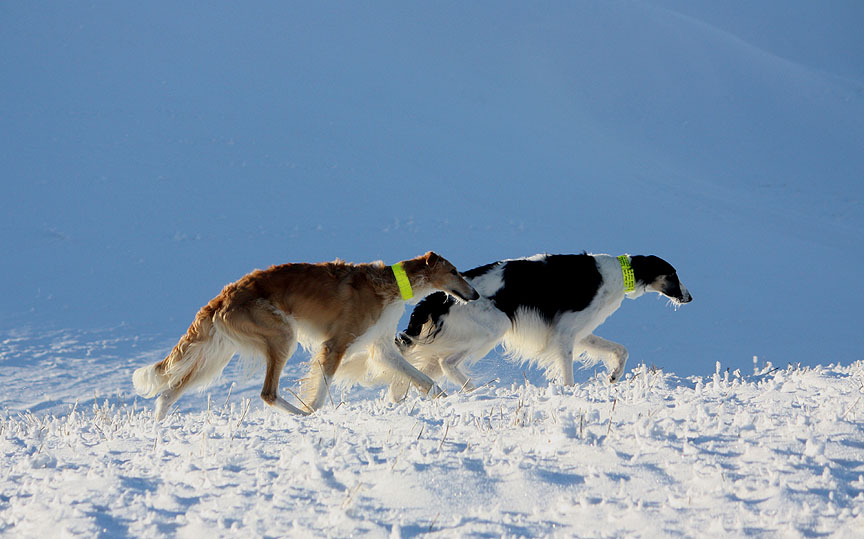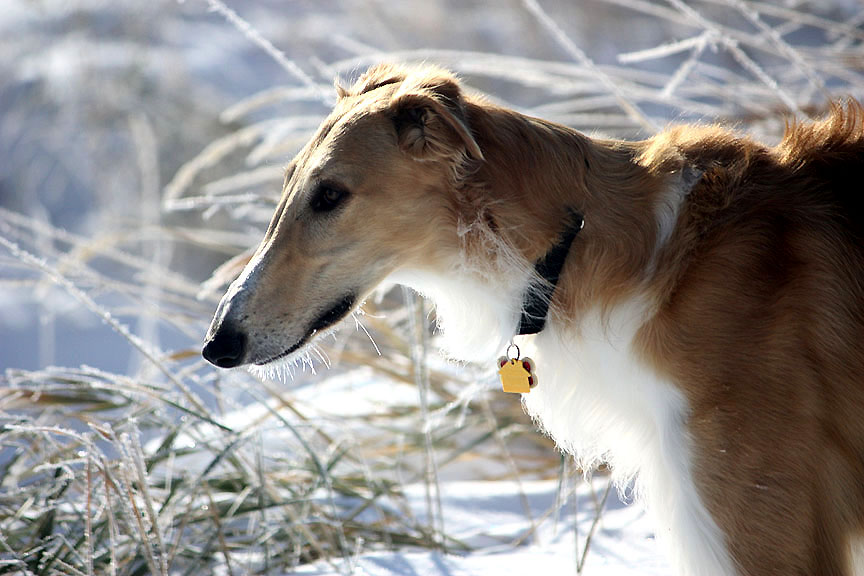 12 weeks old

Copyright © Rey and Yvonne McGehee 2009.