Inigo Under Sky
"the first thought is space--runs as large as it is possible to make
them, and unless absolutely necessary they should not be long and narrow
but rather in the nature of a field. Sufficiant exercise for this breed,
particularly during puppyhood, cannot be had in narrow and small runs,
AND THESE SHOULD BE MEASURED IN ACRES RATHER THEN FEET."
The Russian Wolfhound, by Nellie Martin, Pub. Will Judy 1931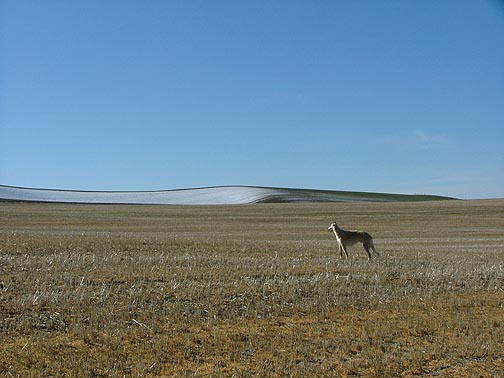 The following is a series of photos of Inigo (Valeska Sea Risk), 5 years old, with puppies
Aza (Vega Shelk Shpinel) and Zadar (Vega Shelk Shafron), 7 months old.
The photos were taken while out on a walk. All photos copyright Yvonne McGehee.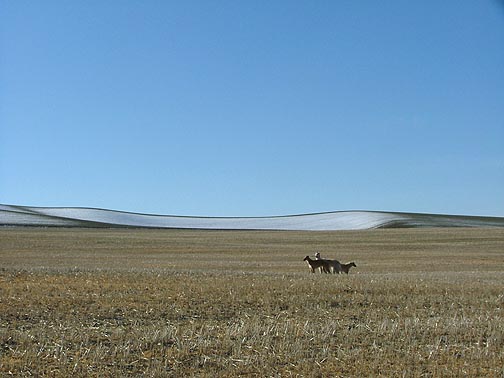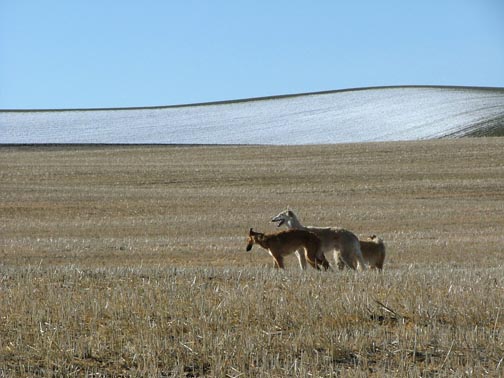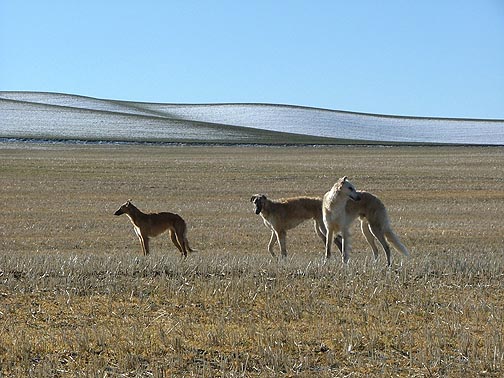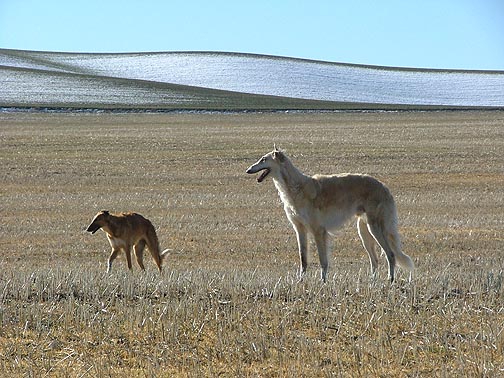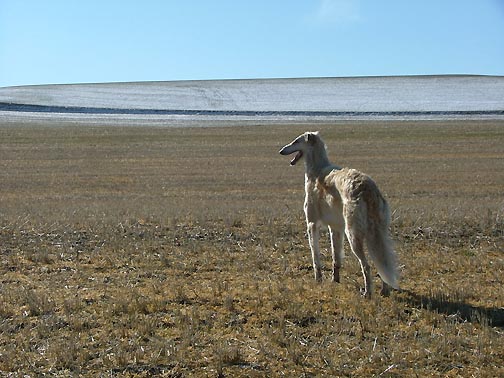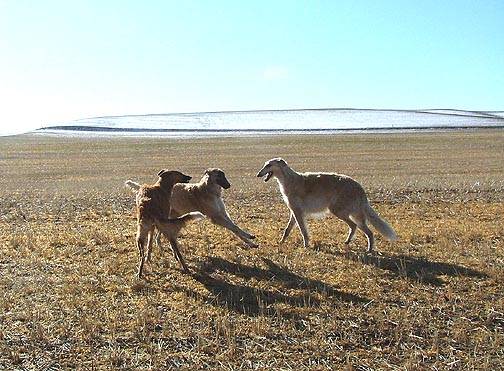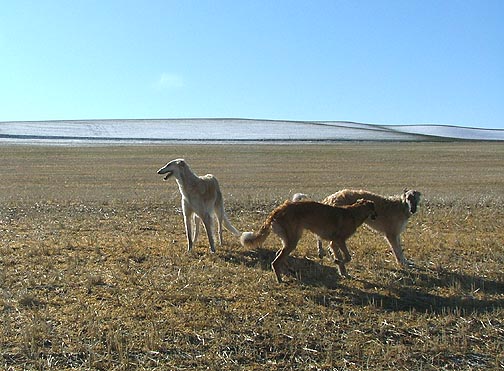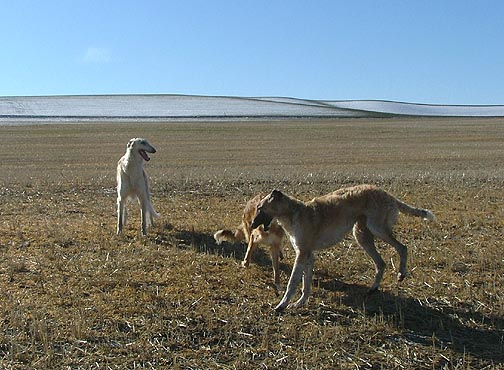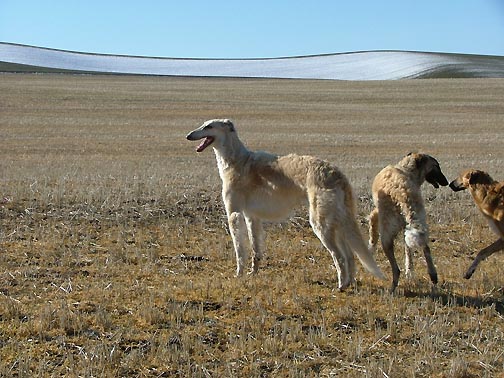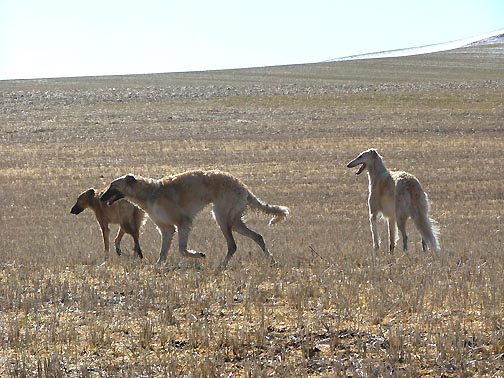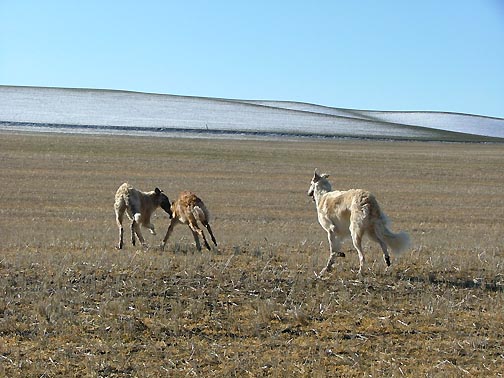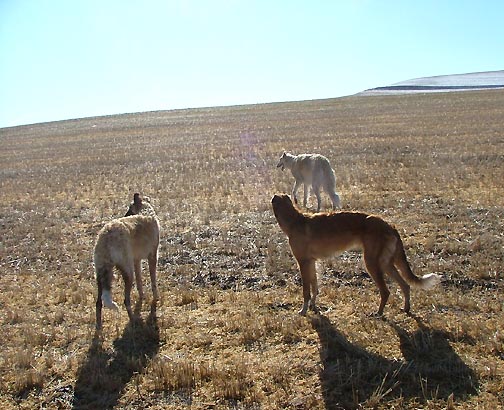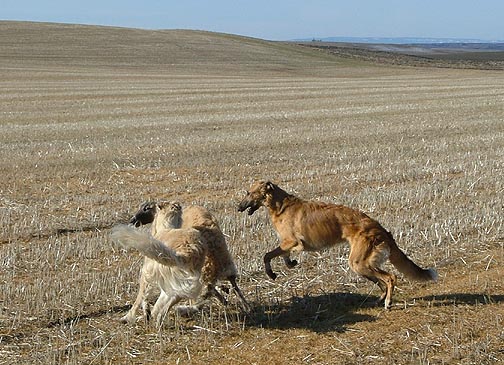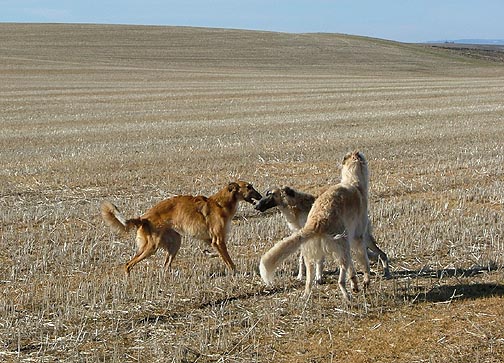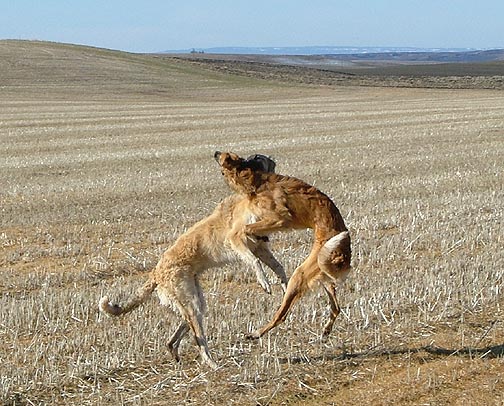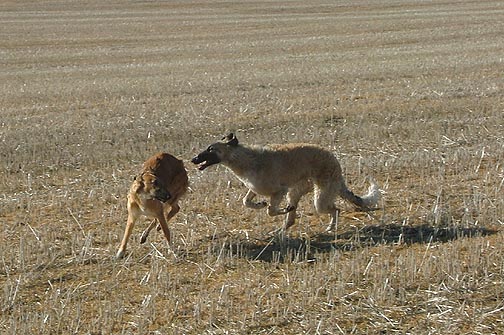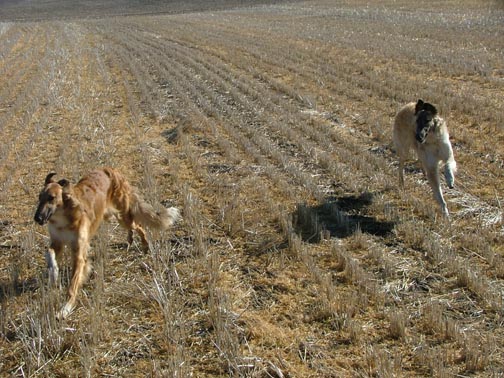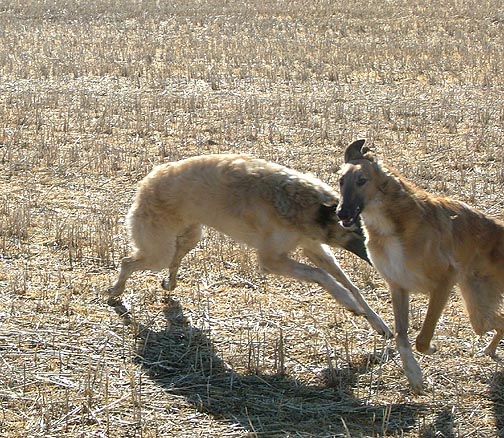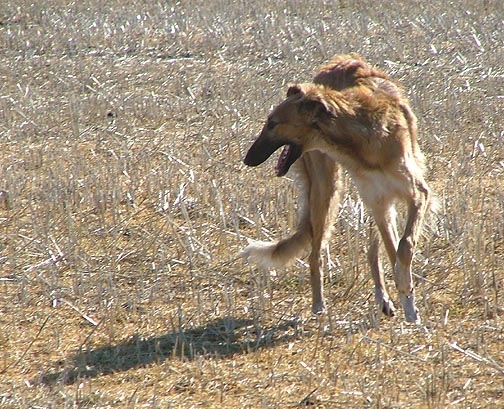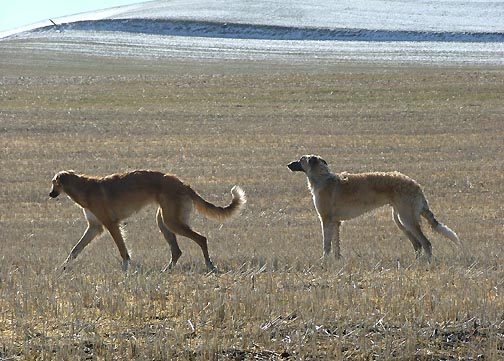 Copyright © Rey and Yvonne McGehee 2006