Valeska Bistroi Bagrijana, Am.Can.CD, U-CD, Am.CDX, Am.UD, RE, JS-N---Rijana
DOB April 8, 2007 Vega Shelk Shafran X Valeska We All Shine On
Bred by Yvonne and Rey McGehee and Dr. Carol Hannon
Owned by Gisela Bailey
July 2011
Rijana completed her AM. CDX in Spokane with a 2nd place.
June 2011
Rijana went to UKC trials and earned her U-CD in one weekend!
April 2011
Rijana earned 2 legs toward her CDX at Lewiston shows!
Sitting at the start of the Figure Eight Off Lead exercise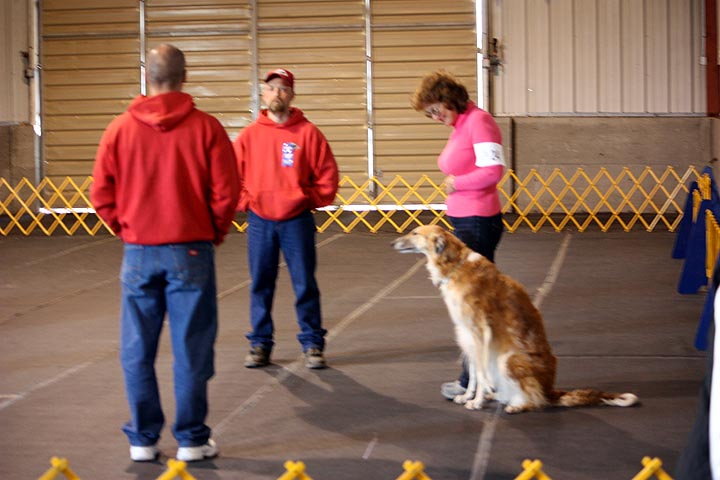 Going out for the dumbell in the Retrieve Over Solid Jump exercise
Returning with the dumbell in the Retrieve Over Solid Jump exercise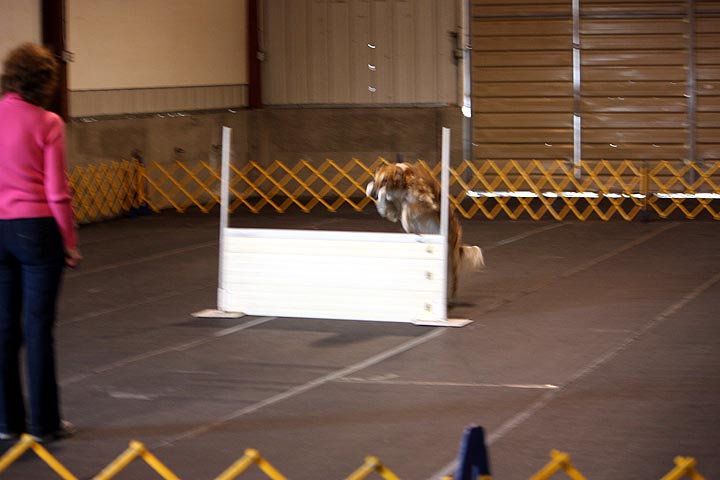 Aug 2010
Rijana is now Valeska Bistroi Bagrijana, RA, Am.Can.CD !
She had a really nice run the first day, 196 and won the prize from the Alberta Sporting Hound Assn.
for highest scoring hound, both sight and scent, 10 entered.
The second day she anticipated the recall and nq'd, the 3rd day she had 183 and was highest scoring sight hound,
and the 4 day for her 3rd score she had a 185.
She is pictured below, being the Fuuny Girl she is.
April 26, 2010, Lewis and Clark Kennel Club, Rijana completed her CD title with a 3rd place and a smile. Yay Rijana!
She is now Valeska Bistroi Bagrijana, RA, CD! Photos courtesy Gisela Bailey.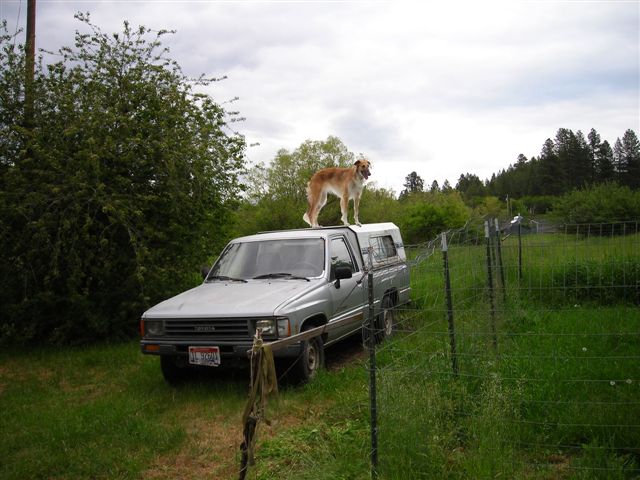 Rijana likes to have an elevated viewpoint of things....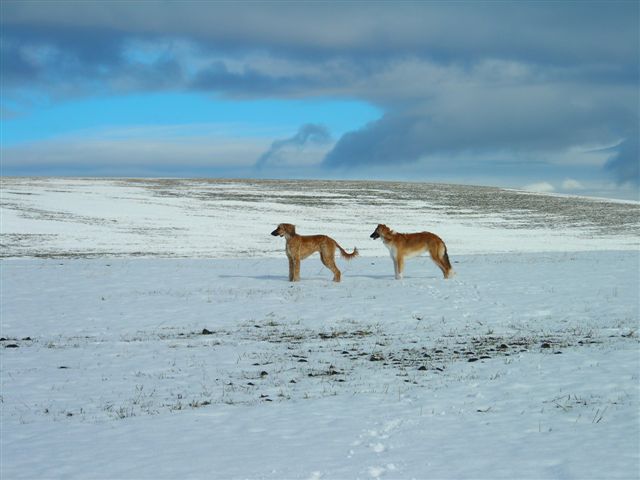 ...and get out to the wide open spaces....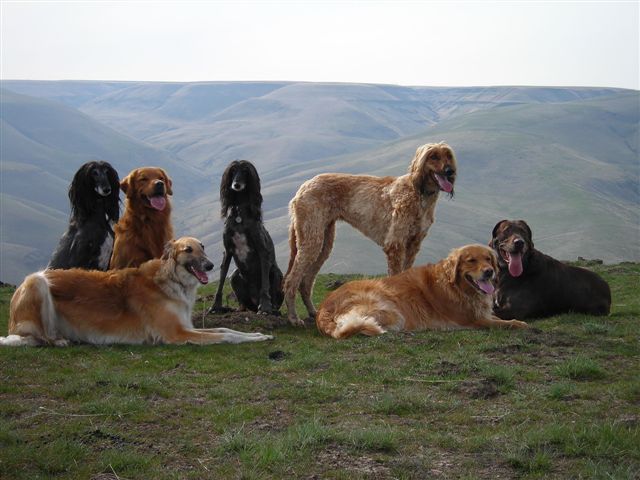 ....with her friends.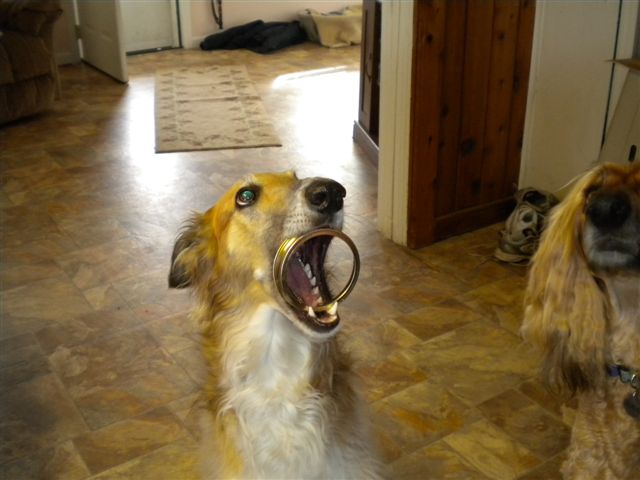 She also has a unique way of retrieving her metal articles :-) ...and you can see her teeth while she's doing it!
Rijana finished her Rally Novice title in 3 trials. Below she is in her first Rally Advanced trial, in which she placed 2nd.
In her following 2 trials she placed 1st and 3rd, completing her RA title in fine style in Spokane WA on Oct 4, 2009!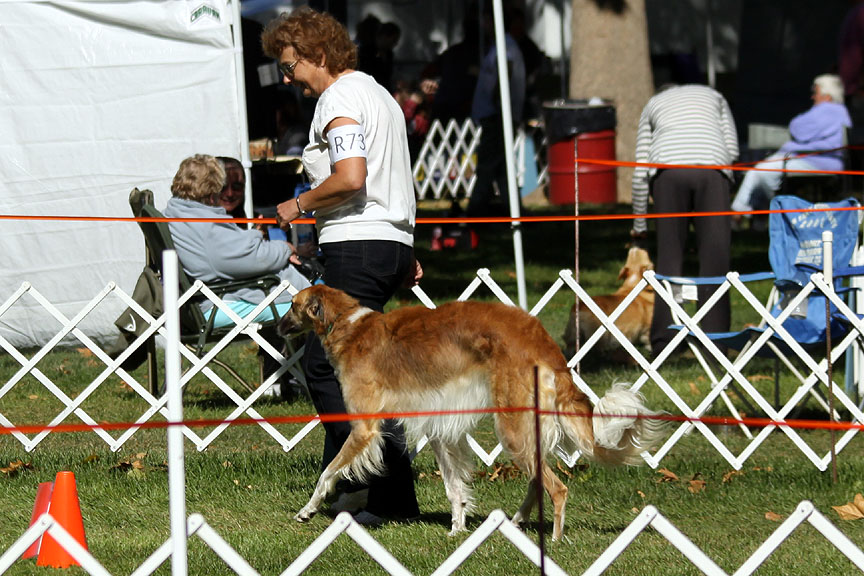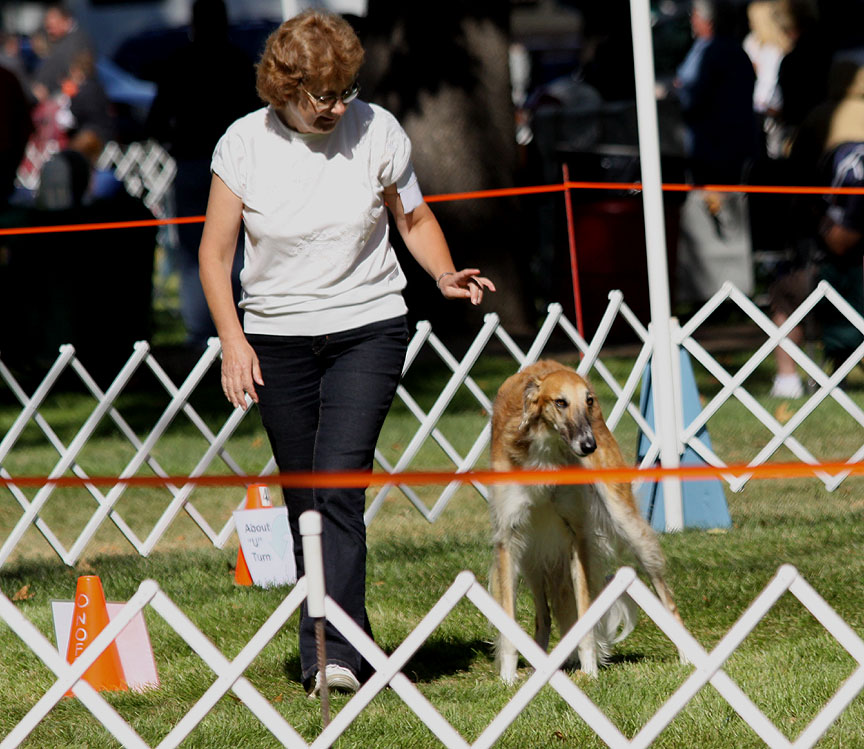 Rijana, 1 year old. Photos by Gisela Bailey.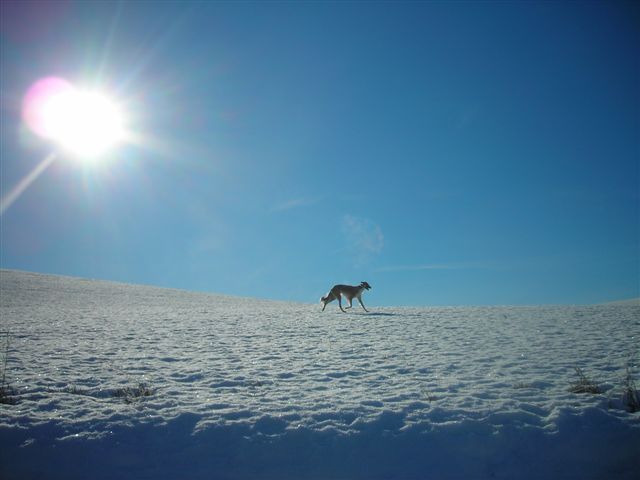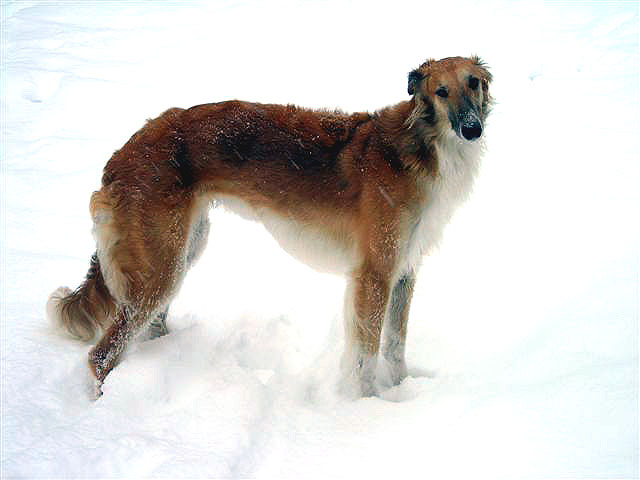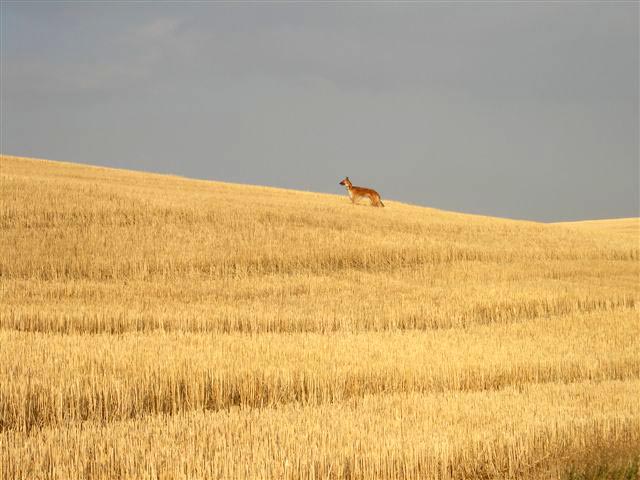 10 months old, and crazy about snow!!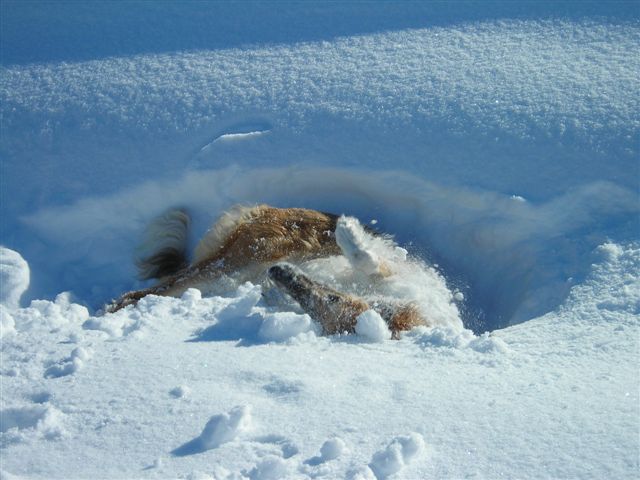 Photos below at 5 months old.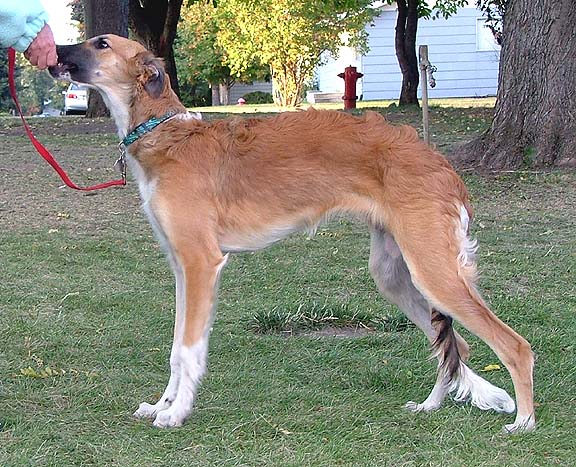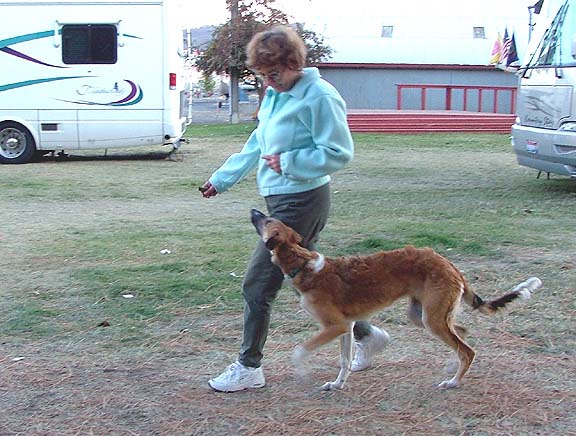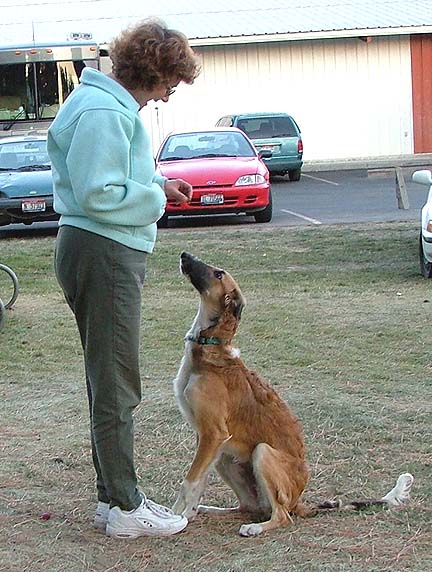 Photo below at 9 weeks.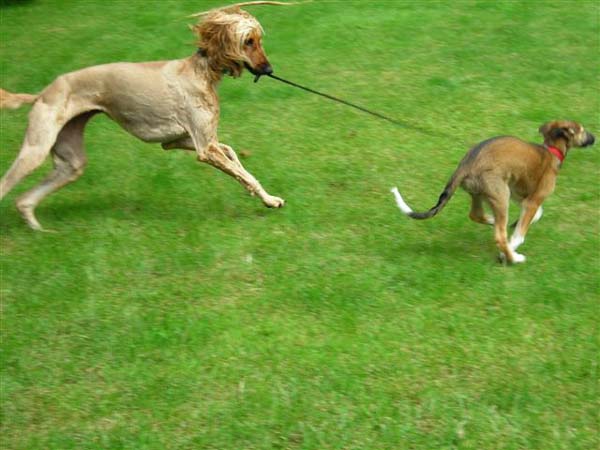 Home
Copyright © Rey and Yvonne McGehee 2007---2010