Valeska Sing The Blues---Vigo
Valeska Low Down Dirty Blues X Carska Cyrlica Polot (Imp. Poland) Pedigree
DOB Sept. 6, 2008
Owner Sue Smith

Health test results: CHIC (Canine Health Information Center) # 89485
OFA BZ-DM388/33M-PI (DM clear)
OFA BZ-CA935/35M/C-VPI-ECHO cardiac normal at 35 months (2 years 11 months old).
OFA BZ-TH561/36M-VPI thryoid normal at 36 months of age (3 years old).
OFA BZ-EYE42/55M-VPI Eyes normal at 55 months (4 years 7 months old).

Season 2012/2013
NACA OPen Mixed event, 1st place, entry 5, 20 points.
NACA Breed event, 3rd place, entry 6, 12 points.
Season 2010/2011
NACA breed event, entry 6, 3rd place, 12 points.
NACA Breed event, entry 15, 2nd/3rd place tie, 25 points.

First open field coursing season 2009/2010
NACA breed event, 5th place tie, entry 10, 2.5 points
NACA mixed event, 2nd place, entry 6, 18 points
Open field breed event, 4th place, entry 8, 8 points
Open field mixed event, 4th place, entry 6, 6 points

Shkoda had a litter of 7, 3/4, born Oct. 7, 2011. Sired by Valeska Sing The Blues.
See pedigree page, link below, for health testing and pedigree information about the parents of the litter.
Pedigree VALESKA SING THE BLUES (Vigo) X VALESKA BISTROI BRILLIANCE (Shkoda)

Valeska Aerial Friend---Shafran
Valeska If Wishes Were Horses ---Chudak
Valeska Enchanted Country---Easy
Valeska Sweet Horizon ---Grushka
Valeska Rarest Of The Rare ---Peanut
Valeska Girl On A Swing---Brasletka
Valeska Garden Of Delights---Broshka

2 years old.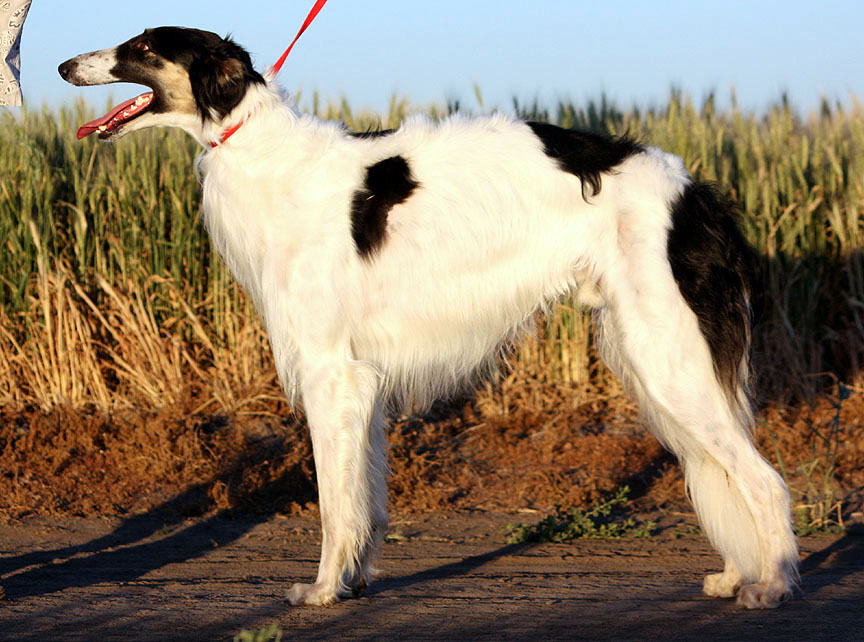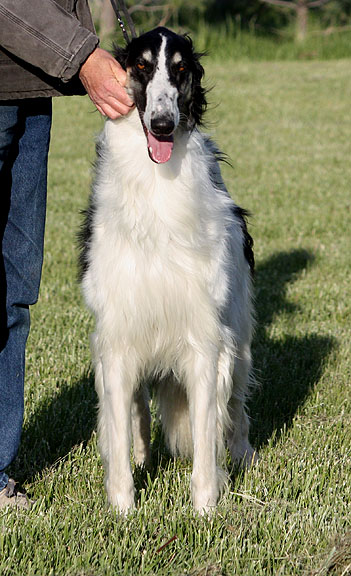 .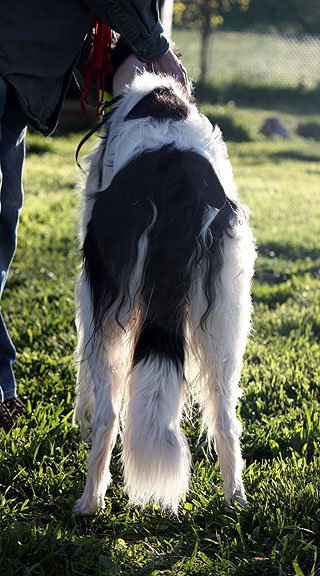 .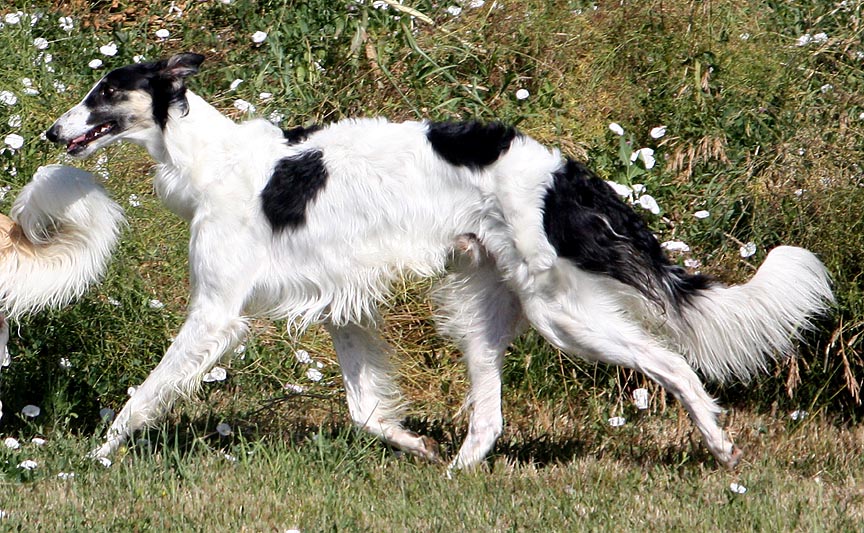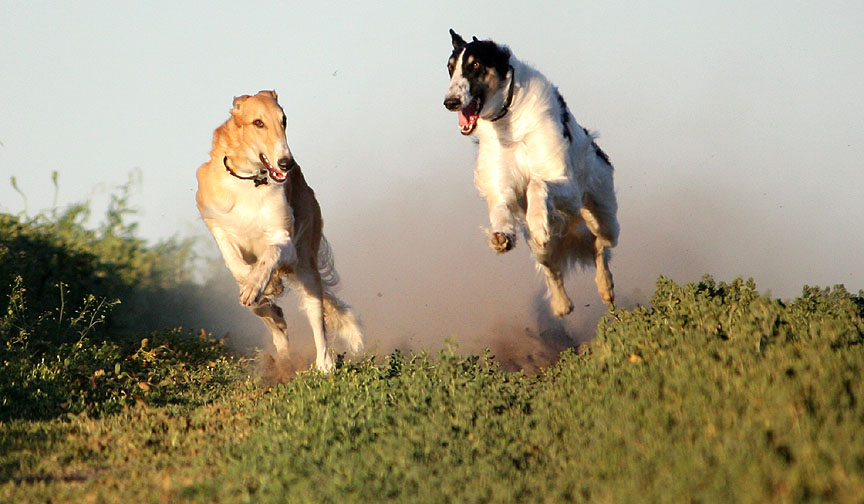 8 months old.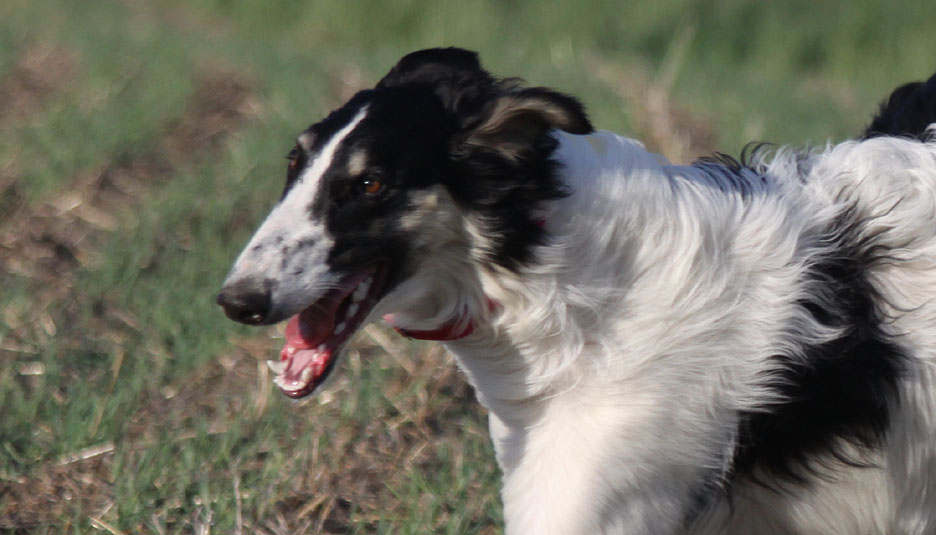 20 weeks old.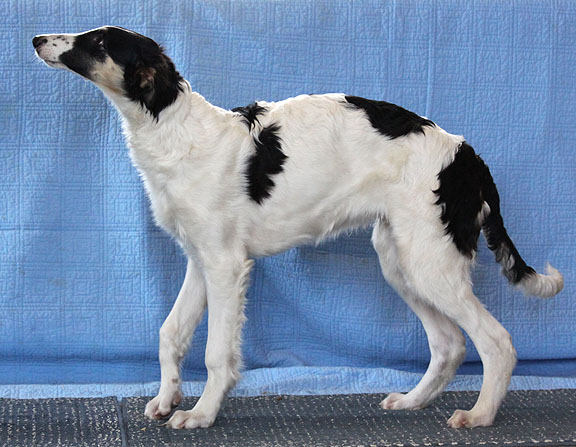 This intrepid little fella is relentlessly cheerful, his motto "Never say Die".
Photo below taken at 8 weeks old.