Zoltan
Valeska Indelible
(Valeska Black Granite X Ch. New Moon Rusakovite Revealed)
Jan. 9, 1998---Oct 19, 2007
To see the pedigree of Zoltan:
Valeska Indelible

~~(Valeska Indelible X Valeska We All Shine On)~~
Zoltan X Vikhra pedigree
Can.Ch.Bistroi Valeska Incandescent (Feya)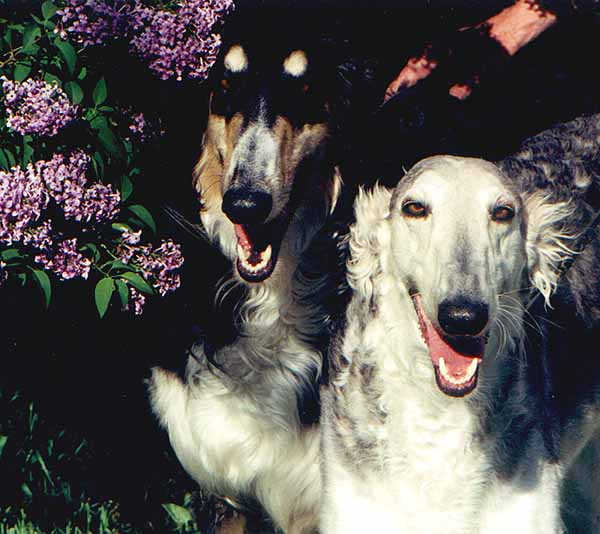 Zoltan, 3 years, and Velika, 5 years, in lilacs.

2 years old.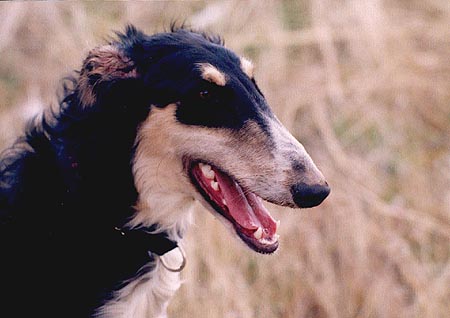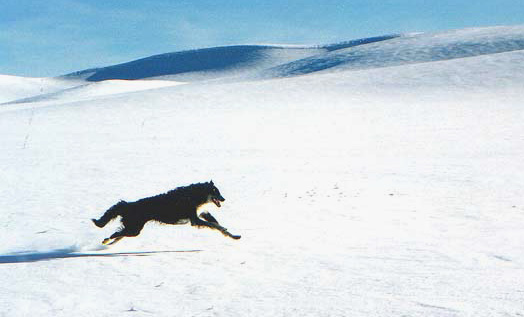 Zoltan, 4 years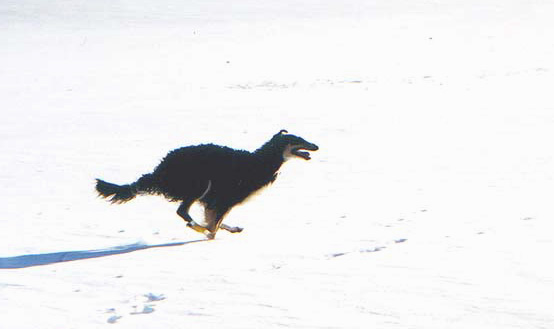 Zoltan, 4 years
Fri afternoon, Oct 19, 2007, Zoltan left us.
He made the transition comfortably at home, surrounded by love. Though his body was failing , he was in great spirits as always, and we let him go before cancer eroded his personhood. Zoltan always pushed on as hard as he could and never felt sorry for himself, not when he broke a bone or stripped a pad or any other of his numerous injuries sustained in his long coursing years. His attitude is a legacy Rey and I try to remember to live by (though we won't be near as able at it as he was).
He was my runnin' dawg, my coyote killer, my partner over many morning miles. He ran with his face lit by sunrise as I drove my little Honda next to him on local dirt roads. He chased a whole herd of prongorn along the ridge of a long, long hill, the hill and the pronghorn caught in the gold morning sunlight, my black dog streaming behind them. He caught a big sunflower that was laying in the yard and held it down between his front legs and barked at it, full of spirit, a week before he died. He was always My Black Dog; sometimes he was my Bad Dog. He was my good friend. I've had no other dog like him. I think if he had words to say about his stay in this world, those words would be,
"It's all good, every bit of it, all good."
Thanks to Carol Hannon, he can also say, after a well-known song:
"And when I die,
and when I'm dead...
There'll be one child born
in the world
to carry on,
to carry on."
Above is a picture of Zoltan at 2; you can see the presence he had. Below, two of him at 9 on one of his last walks; one of him in sweeps class at Puget Sound Borzoi Club's Specialty of Aug 2007 courtesy Katie McCormick; and two of his only offspring, daughter Can. Ch. Bistroi Valeska Incandescent--Feya,
also courtesy Katie McCormick..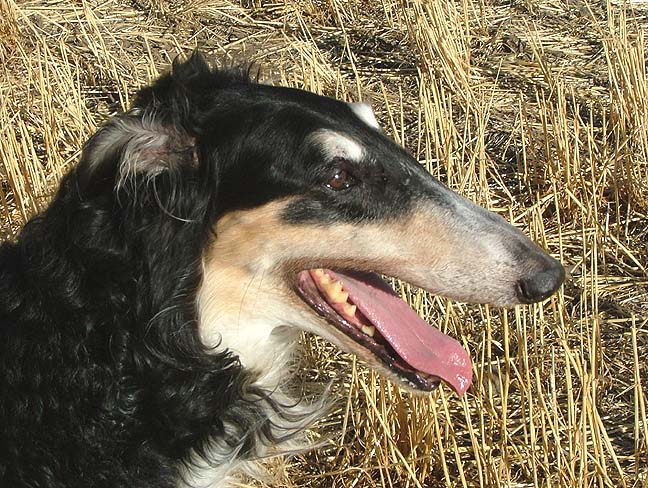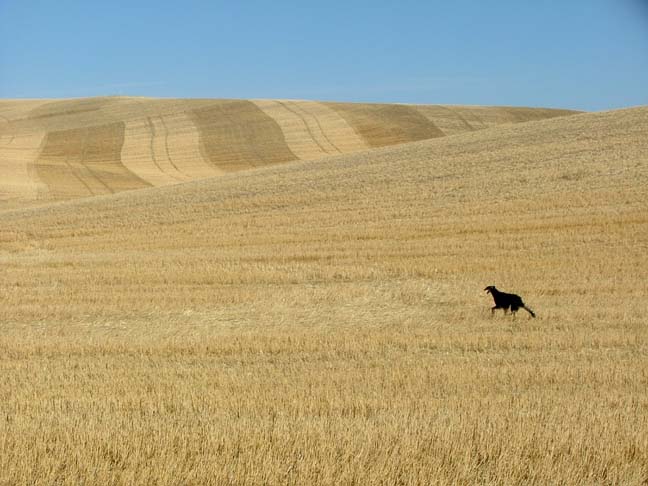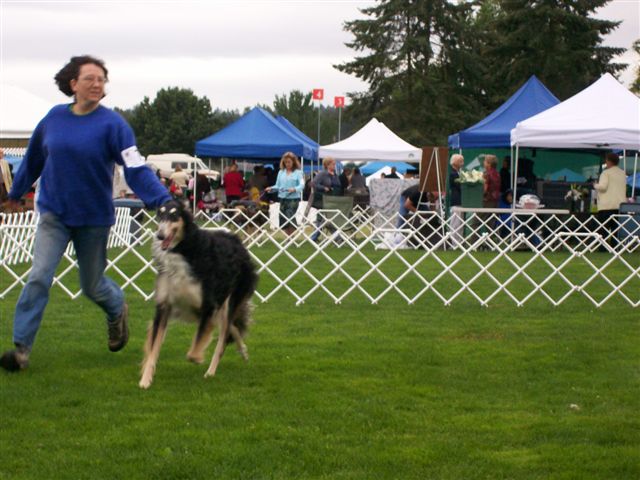 Feya---Can.Ch. Bistroi Valeska Incandescent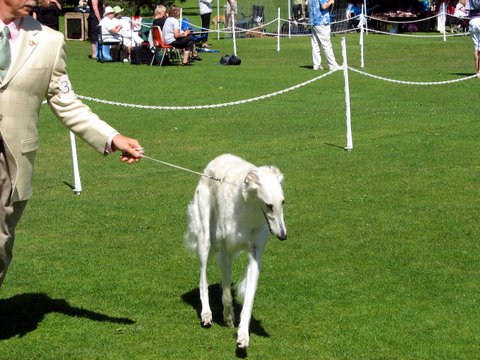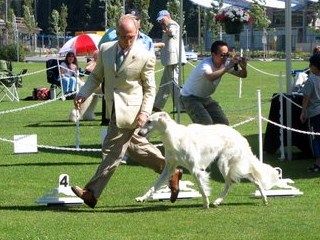 Frozen semen is available to compatable bitches from this exceptional, tightly bred male.
To see Zoltan's litter mate Falco click here.
To see Zoltan's litter mate Revel click here.