SORVA---Valeska Infinite Frolic 2
Valeska Silver Sails X Valeska U Can Leave Your Hat On March 26, 2006---Sept 26, 2017

Health test results: CHIC (Canine Health Information Center) # 89484
OFA BZ-TH385/27F-VPI thyroid normal at 27 months of age (2 years and 3 months old).
OFA BZ-TH385/65F-VPI thyroid normal at 65 months of age (5 years 5 months old).
OFA BZ-CA740/49F/C-VPI-ECHO cardiac normal at 49 months old (4 years 1 month).
OFA BZ-DM302/50F-VPI (DM clear)
OFA BZ-EYE44/85F-VPI Eyes normal at 85 months (7 years 1 month old).
BZ-ACA21/126F-VPI Advanced Cardiac (10.5 years old).
BZ-TH385/135F-VPI Thyroid (11 years and 3 months old).

To see Sorva's parents and pedigree, click here.

2009 2-day Borzoi Fall Classic
Day 1---1st place, entry 25
Borzoi Fall Classic--2 days combined--2nd/3rd place tie

2008/2009 season, Sorva was unable to compete until spring due to an injury.
She won the one spring 2009 breed hunt she ran in after recovery, entry of 7, for 28 points.

2007 Borzoi Fall Classic
Day 1---1st place, entry 17
Day 2---1st place
Borzoi Fall Classic--2 days combined--1st place
132 points earned her first season, 2007/2008.

Sorva Coursing
3 years old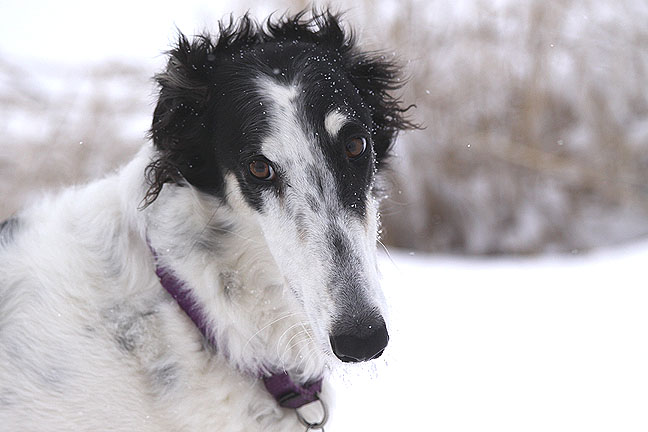 Sorva: the shape of speed.


Sorva Trotting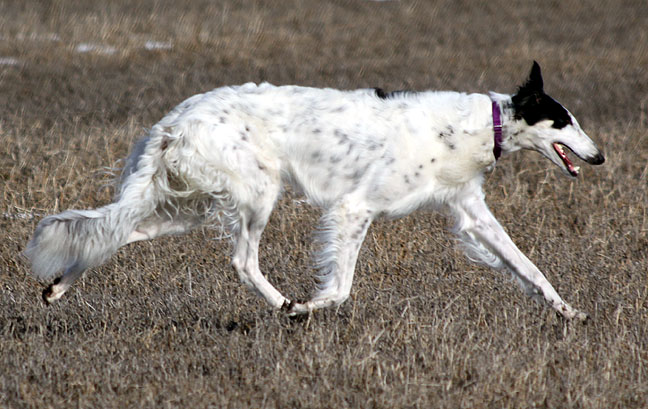 Sorva adorable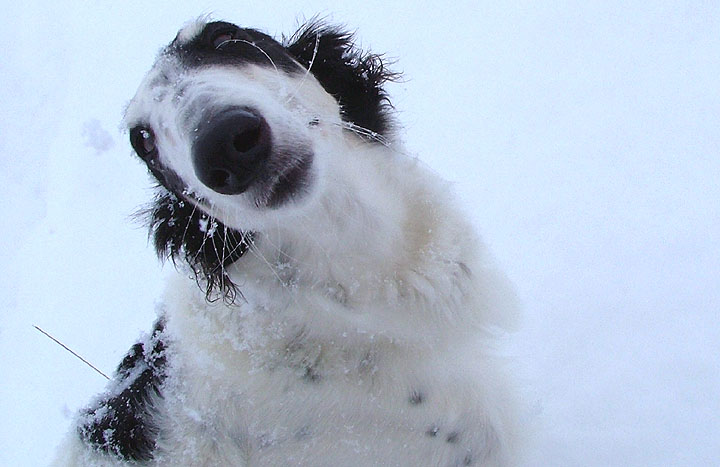 Sorva beautiful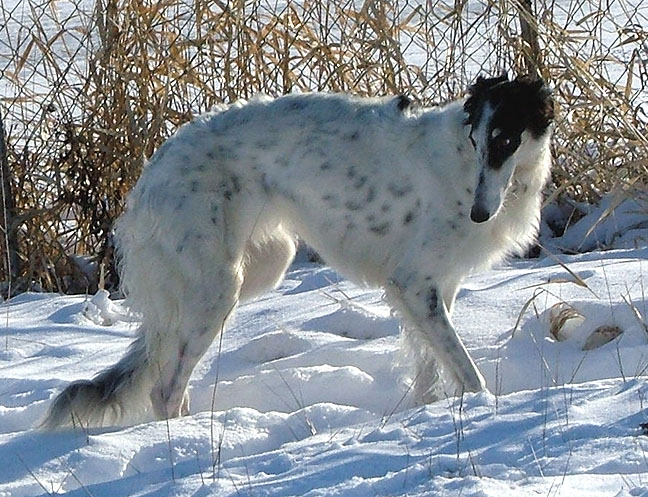 Sorva has struggled with a toe injury and not attended any hunts so far for the '08/'09 season.
But she is on the mend and we hope to see her back in the field.
2007 Fall, Sorva's first season
~~~First Place, Borzoi Fall Classic---1st place Day 1, entry 17; 1st place Day 2, entry 13
Sorva finished her first season with over 132 points in a limited number of events.
Sorva, 20 months old, photo courtesy Anastasia Mayberry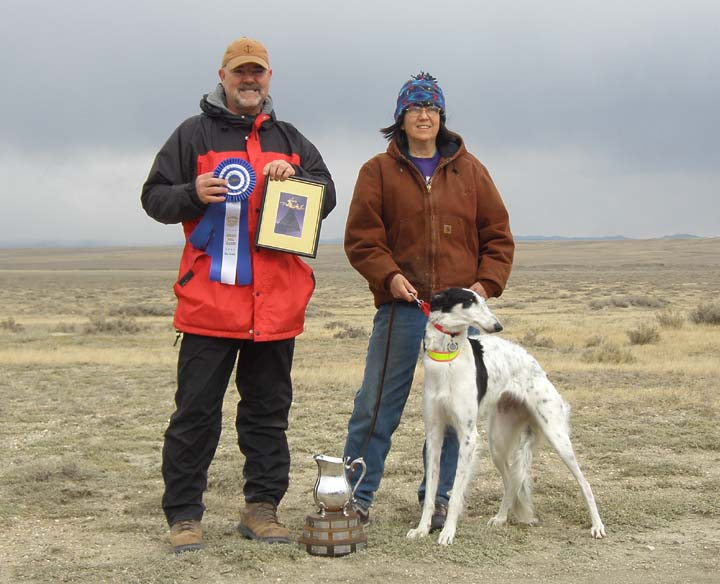 Sorva, 7 months old.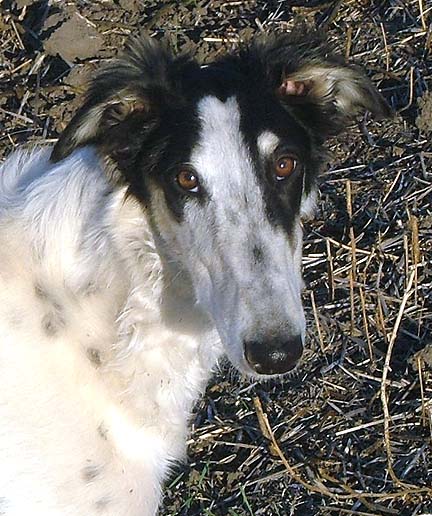 The photo below includes Sorva at 8 months old.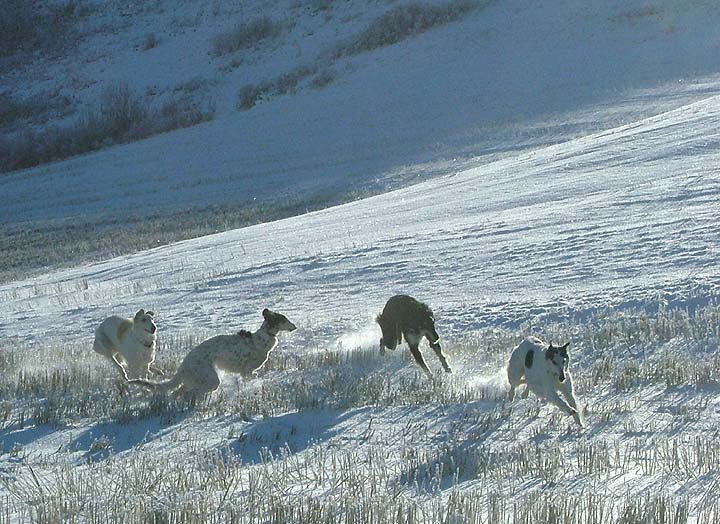 Left to right, it's Irtish, Sorva, Vadim, and Zvezdah. Thanksgiving 2006.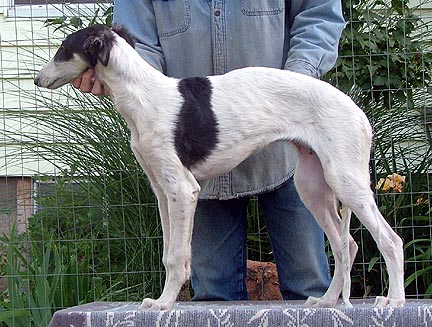 Sorva, 18 weeks old.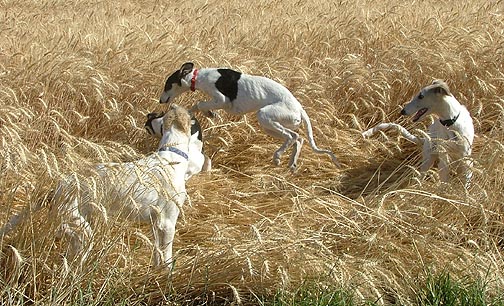 Through her granddaughter Sorva....Leaping Leica Lives On!
Shown above as a baby leaper and below as a 2 year old leaper :-)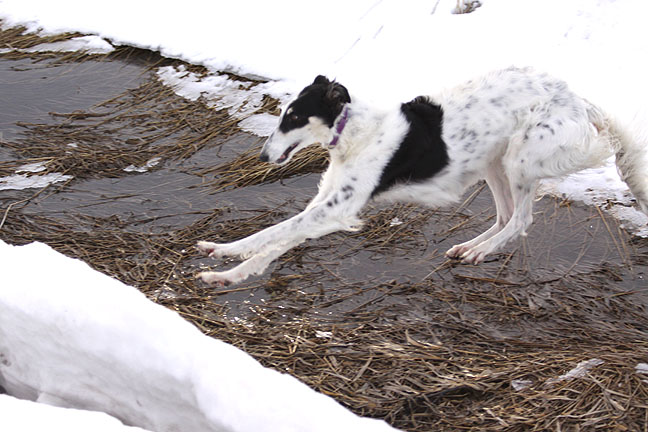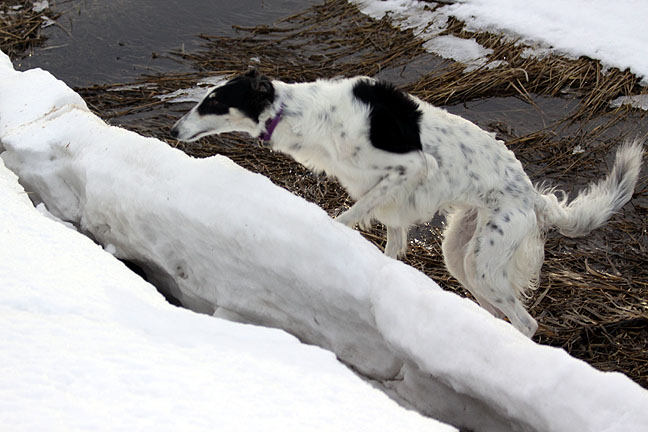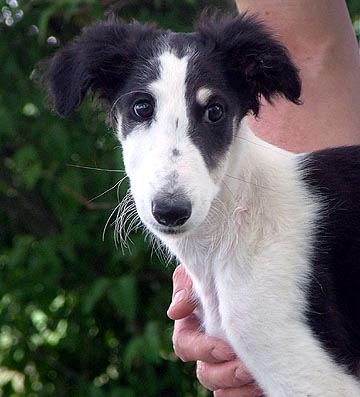 Sorva, 11 weeks old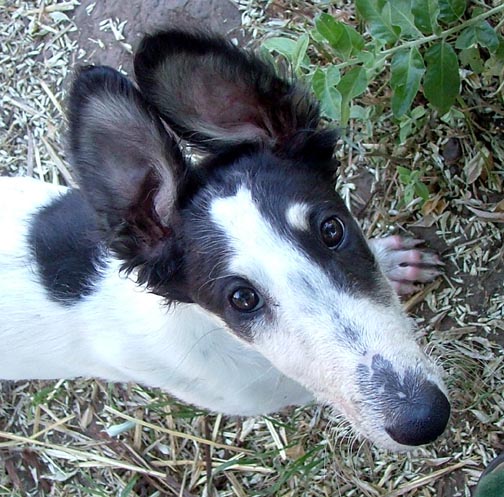 Sorva, 14 weeks old.
Sorva's 1st page
To see Sorva's littermates, click below:
Ch. Valeska Infinite Game At Lorien, JC, CGC (Mr. Merry)
Valeska Low Down Dirty Blues (Eroshka)